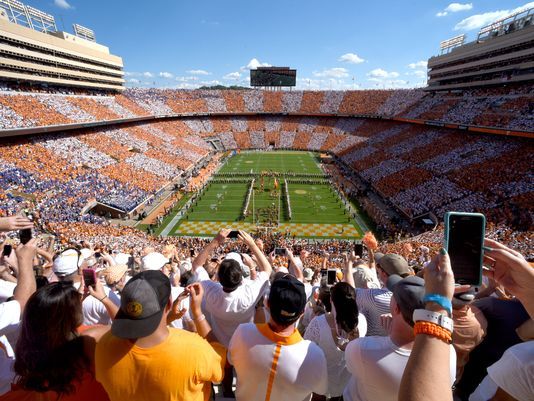 The Tennessee coaching search is becoming a train wreck.
Another day, another candidate turns down Rocky Top. The Volunteers were pursuing former Texas A & M coach Kevin Sumlin, but he apparently has no interest in the head coaching job at an SEC program that was 0-8 in the conference and embarrassed themselves with the way officials bowed to public pressure during the Greg Schiano debacle.
In the previous three days, Tennessee has been turned down by Mike Gundy of Oklahoma State, Jeff Brohm of Purdue and Dave Doeren of NC State.
Many Tennessee fans want Lane Kiffin to return, while others are pushing for USC offensive coordinator, Tee Martin, who won a national championship as the Vols' quarterback in 1998. There is also some sentiment for former LSU coach Les Miles, who had a 114-34 record from 2005 and 2016 and won a national championship in 2007.