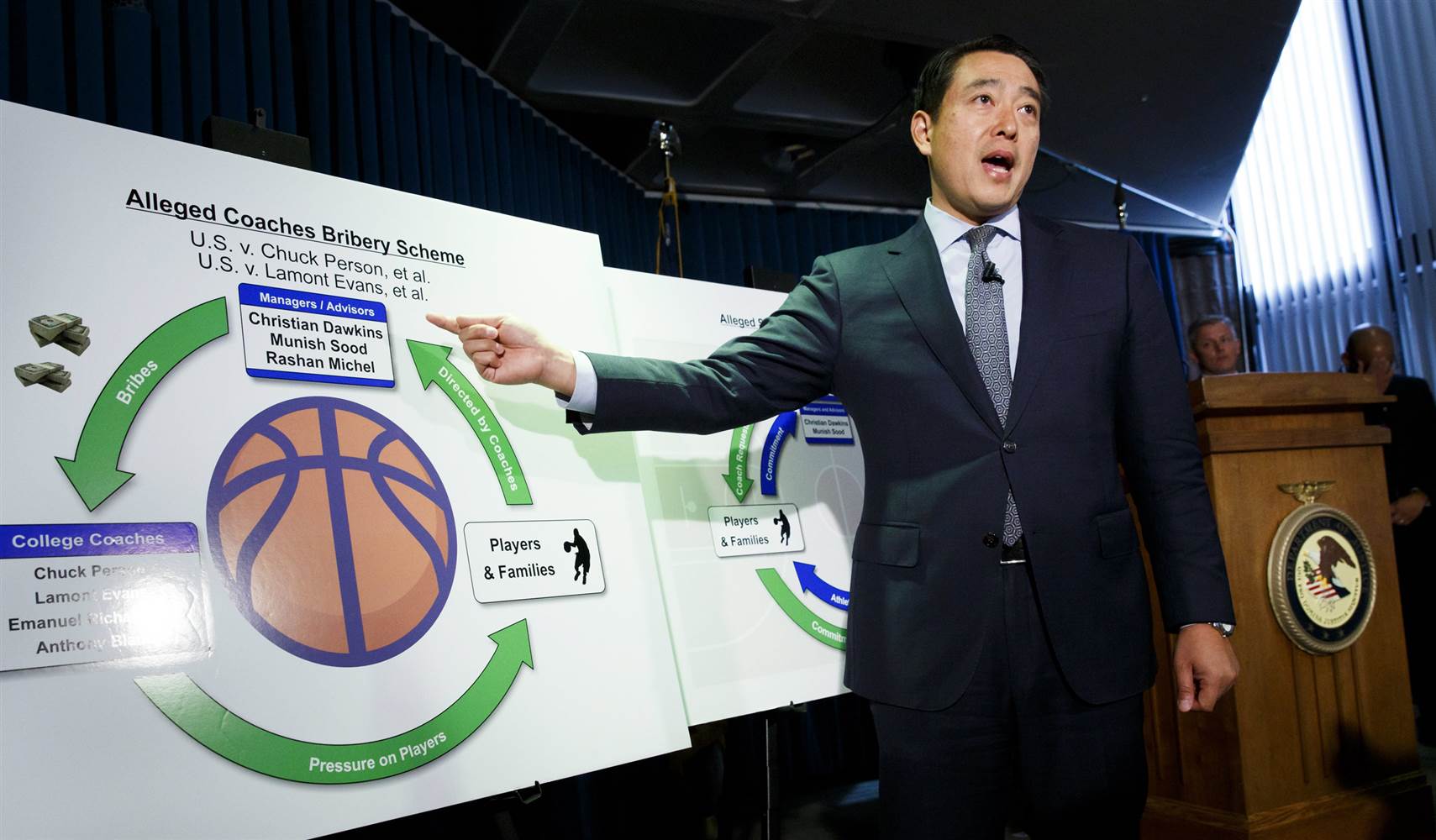 The wheels of justice began to turn yesterday for five men arrested two weeks ago after being implicated in an FBI investigation centering on bribery within college basketball. All five appeared before a Manhattan judge Tuesday and were released on $100,000 bonds.
Three prominent college assistants,Arizona's Emmanuel "Book" Richardson, USC's Tony Bland, Auburn's Chuck Bland, along with Adidas grassroots executive Merl Code and custom clothier Rashan Michel, appeared in front of Judge Katherine H. Parker, who read each man his rights and charges on the complaint, terms of the bond and travel restrictions. Each of the coaches is charged with bribery, conspiracy, solicitation of bribes, honest services fraud conspiracy, conspiracy to commit wire fraud and Travel Act conspiracy. The U.S. Department of Justice said each of the coaches faces a maximum sentence of 80 years in prison.
The investigation focused on coaches being paid tens of thousands of dollars to steer NBA-bound players toward sports agents, financial advisors and apparel companies. Indictments are expected to be handed down before their next court appearance, which is scheduled for Nov. 9.
Christian Dawkins, who previously worked for agent Andy Miller of ASM Sports, and financial advisor Munish Sood already made their initial appearance while Adidas executive Jim Gatto and former Oklahoma State assistant Lamont Evans are expected to appear  in court on Thursday. AAU travel team coach Jonathan Brad Augustine has also been arrested. The four coaches have all been placed on administrative leave or been fired by their schools.