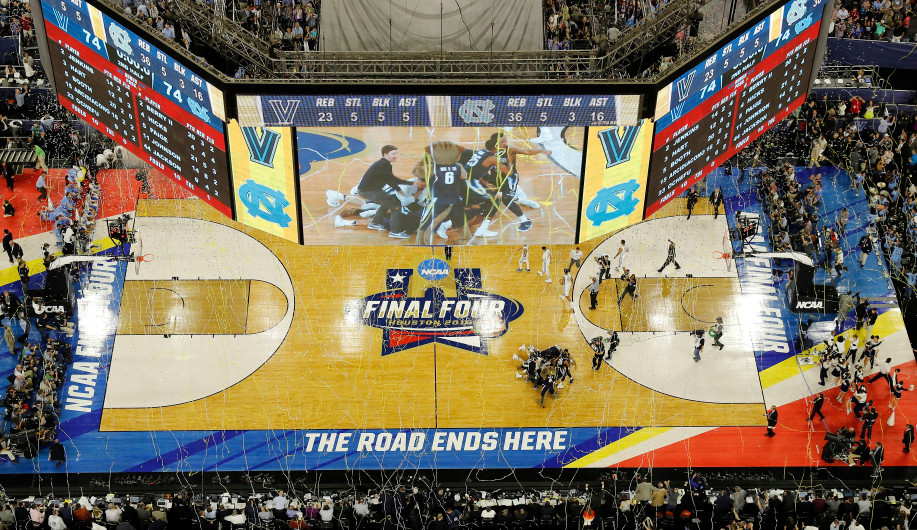 The NCAA tournament selection committee gave us a sneak peek of March Madness with the release of its initial rankings of the Top 16 seeds at midseason.
East (Washington, D.C.)
Duke (1), Michigan (6), Marquette (12) and Iowa State (13)
South (Louisville, KY)
Tennessee (2), North Carolina (7), Purdue (9) and Nevada (14)
Midwest (Kansas City, MO)
Virginia (3), Kentucky (5), Houston (11) and Wisconsin (16)
West (Anaheim, CA)
Gonzaga (4), Michigan State (8), Kansas (10), Louisville (15)
Tennessee has been ranked No 1 by the AP for the past three weeks, is 21-1 overall, 10-0 in the SEC and owns Division I's longest winning streak at 18 after defeating Florida Saturday, but that wasn't enough to prevent the committee from selecting Duke (21-1, 9-1 in the ACC) over the Vols as the top overall seed. "They're 1A and 1B,'' Stanford AD Bernard Muir, who serves as committee chairman said. "But strength of schedule won out in Duke's case.''
Duke has losses to Gonzaga and Syracuse, but blew out Kentucky in its season opener, knocked off Auburn and Texas Tech from the SEC and defeated Virginia, 81-71, in an ACC showdown at Charlottesville, sweeping the Cavaliers. Tennessee's only loss was to then second-ranked Kansas.
Muir said Villanova was the last team left out of the rankings. Kentucky, the top No. 2 seed, was placed in the Kansas City Regional instead of playing in nearby Louisville, so it can't play Duke again until the Final Four. Kansas was moved out West for competitive balance. Lawrence is 40 miles away from the Sprint Center in Kansas City. Louisville was placed in Anaheim because the South Region will be played on the Cardinals' home court, creating an unfair advantage.
Duke solidified the committee's thinking when it won at Charlottesville in a game that was temporarily upstaged by a surprise appearance by LeBron James and teammate Rajon Rondo from the Lakers. The Blue Devils shot 57.8 percent made 13 of 21 threes, getting 26 points from freshman forward RJ Barrett, who made 6 of 10 three-point attempts, 18 points from freshman forward Zion Williamson and 17 points and 5 threes from freshman wing Cam Reddish.