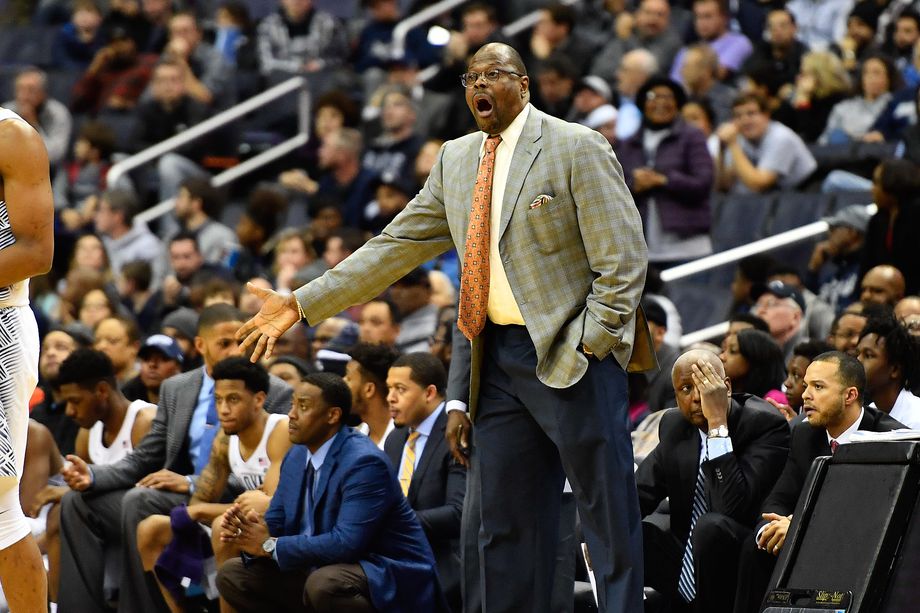 The one early impression I got from Georgetown basketball occurred last June when new coach Patrick Ewing pulled his Hoyas out of the prestigious Nike sponsored PK 80 tournament in Portland in November and opted to play a cupcake schedule in an attempt to build confidence among his players for the rugged BIG EAST.
The Hoyas coasted to a 9-1 start, playing seven sub-300 RPI teams, including Maryland-Eastern Shore, North Carolina A & T, Morgan State and 0-13 Alabama A & M.  .
The lack of competition, and a non-conference schedule that was ranked the worst of 351 teams in Division I, came back to bite Georgetown during a 91-85 double overtime loss to Butler in the conference opener at the Verizon Center in Washington, D.C. The Hoyas squandered an 18 first half lead and his young guards withered under Butler's relentless pressure in the second half.
We've already seen this once before in the only legitimate game Georgetown played when an average Syracuse team by Jim Boeheim standards rallied from a 20-point deficit to defeat the Hoyas in overtime two weeks ago at D.C.
When Patrick Ewing was a player, he never backed down from an opponent when Georgetown won a national championship in 1984 and participated in two more national championship games in 1982 and 1985 under the iconic John Thompson Jr.
Granted the Hoyas' talent level during that era was much higher than this year's team.
Front court players Jesse Govan and Marcus Derrickson both have talent. But, Ewing is guard poor and his decision to avoid elite early season competition as a coach may have set the Hoyas back as they try to find out who they are and rebuild from an 14-18 season. Ironically LaVall Jordan, who accepted the Butler job after Chris Holtmann left for Ohio State in June, had his team play in that PK 80 tourney. His Bulldogs overcame a 15-point deficit with 3 minutes, 46 seconds to play in a game against Ohio State and recorded a 67-66 victory in overtime during that event. Butler also learned how to compete in tough losses to Maryland, Texas and Purdue.
So when things got tough, Butler never panicked. The Bulldogs simply attacked Georgetown's inexperienced guards at both ends of the floor with a full court press and the Hoyas struggled to execute in the half court and get the ball inside when Govan can do some damage. Sophomore guard, Jagan Mosely, was the only rotation guard who didn't have a turnover and he wasn't in during crunch time. Ewing stayed with senior guard Jonathan Mulmore and freshman Jahvon Blair, who each had four turnovers. Both struggled to get the Hoyas into their offensive sets especially when Butler went to a 3-2 zone, leading to an eventual meltdown when Kelan Martin nailed a game winning jump shot with two seconds to play in this marathon.
"Turnovers. Turnovers. Turnovers hurt us," Ewing admitted afterwards. "We turned it over 21 times. They got 22 points off our turnovers. They went zone and we started settling for jump shots."
It doesn't get any easier from here. The BIG EAST is a bear and Georgetown travels to Marquette Saturday.