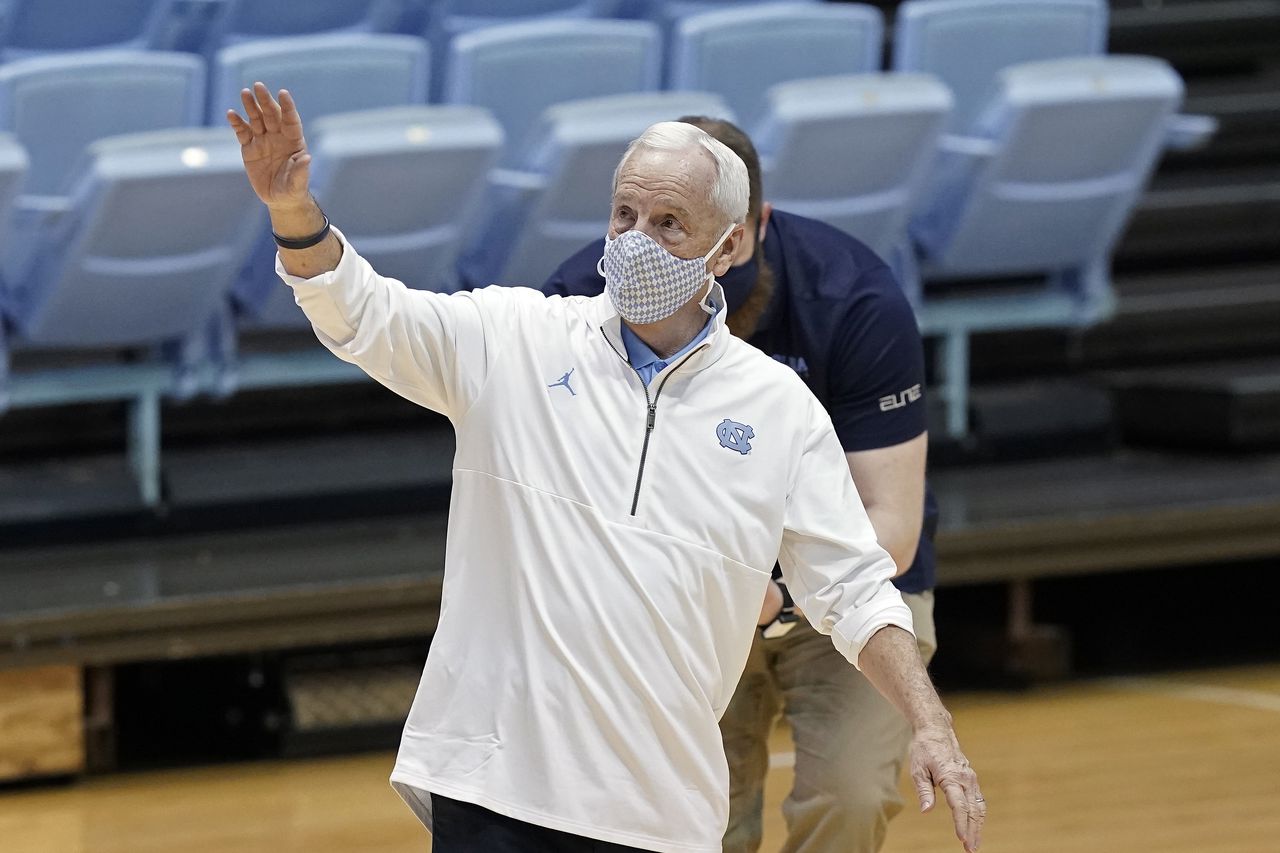 In a bombshell out of Chapel Hill this morning, North Carolina's iconic Naismith Hall of Fame basketball coach Roy Williams announced he was retiring at age 70.
Williams has been the soul of Tobacco Road since he arrived at Chapel Hill from Kansas before the 2004 season. He won three national championships and 903 games in an illustrious 33-year head coaching career.
His departure leaves a huge vacuum in the sport and comes at a time when college basketball is in turmoil. Williams was reportedly unhappy with the direction of the program but more concerns about the rising amount of players entering the transfer portal and the NIL controversy over whether college athletes should be compensated for work performed over and above the full cost of a college scholarship.
At schools like Carolina that have a history of signing elite players who turn into one and done, there is constant reloading. The best players rarely stay more than two years and now it appears a blue- chip freshman talent like 6-10 Walker Kessler, who could have been an All American by his junior year, is leaving because he wants to be a stretch four and shoot more threes.
Carolina has always been one of the gold standards for the sport.
Williams spent 18 years at North Carolina, going 495-163 while leading the Tar Heels to three NCAA tournament titles in 2005, 2009 and 2017. He also spent 15 years coaching Kansas to four Final Four appearances before leaving for his alma mater. UNC lost to Wisconsin in the first round of the tournament this year in his final game, his only first round loss in the tournament in 30 years.
Williams came up through the ranks. He coached five years at Charles D Owen High School in Swannanoa, N.C. before becoming an assistant to the legendary Dean Smith.
Williams time at Carolina included a 1982 national championship, which will always be remembered for the game winning shot a young freshman Michael Jordan made against Georgetown. After 10-seasons at UNC bench, he left for the head coaching job at Kansas, getting the job on the recommendation of Smith.
He turned Kansas into a Big 12 power, winning nine conference titles and advancing to the Final Four four times and the national championship game twice. He passed on the Carolina job once in 2000 after Bill Guthridge retired but couldn't say no a second time in 2003 after the Matt Doherty era, which including an 8-20 season.
Two years later Williams won his first national title, defeating Illinois, marking the first of five Final Four appearances with the Tar Heels. Since taking over at Carolina, Williams had 21 players selected in the first round the NBA draft. Williams won nine ACC regular season titles and three conference championships. He won seven Big 12 tournament titles with Kansas.
Williams had only one losing record—an injury plagued 14-19 year in 2018-19—and otherwise only missed one NCAA tournament, when he inherited a Kansas team on probation. He won the 2010 NIT.
It's early, but the two frontrunners already being mentioned to replace him are UNC assistant Hubert Davis and UNC-Greensboro coach Wes Miller, both former Carolina players and graduates of the university.